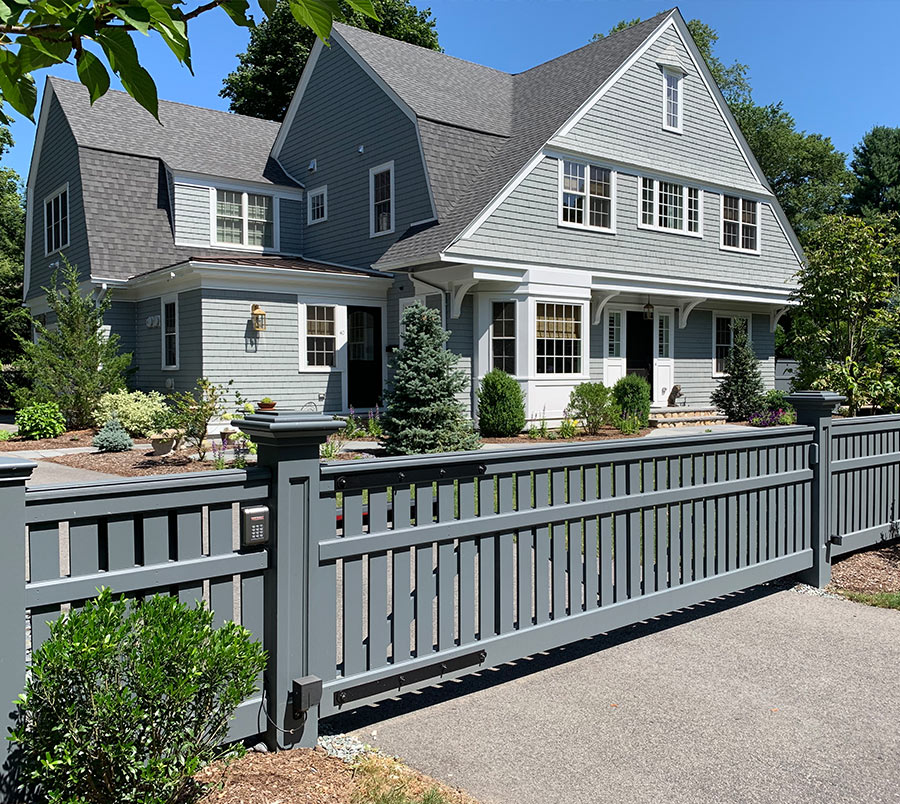 Behind the Fence
How to Choose the Right Wholesale Fence Supplier for Your Fence Company
Selecting a wholesale fence supplier is a pivotal decision that has a direct impact on the success of your fence company. The right supplier can be a cornerstone for your business, providing you with high-quality products, timely deliveries and invaluable industry insights. At Colonial Fence, we've been in the fence installation, design and manufacturing business since 1974. We understand the importance of aligning with a supplier that not only provides high-quality products but also supports your business goals. We've put together this guide to help you pick the perfect partner.
Fence Quality: What to Look For
First and foremost, the quality of your fencing materials is non-negotiable. Whether it's traditional wood, aluminum and chain link or cutting-edge vinyl and cellular composite – your fence materials must meet industry standards and customer expectations as well as be durable enough to withstand regular use and exposure to the elements.
Asking the right questions can help you gauge the quality of a fence supplier's inventory. If you are purchasing wood fence, inquire about its strength, weather treatment and resistance to rot. For cellular composite and vinyl fence, UV protection and warp resistance are two important factors to consider. Decorative aluminum fences and chain-link fences should be rust resistant to maintain their appearance and structural integrity.
The Power of Variety
When it comes to fencing, today's homeowners and businesses demand variety. As such, the reputation of your fencing company is largely dependent on the versatility of your supplier. A good wholesaler will offer a wide range of fence products and accessories – giving you the ability to diversify your product line and offer more choices your customers. Customization options are also important.  Diverse materials, colors and design options will help your company stand out from competitors.
At Colonial Fence, we keep a comprehensive stock of wood, vinyl, cellular composite, aluminum and chain-link fence components in stock for our wholesale customers. Our vinyl fencing comes in four timeless tones: white, clay, stone gray and almond. Both wood and composite fencing can be painted in any color of your choice. Style matters too. From picket posts to scallop tops and everything in between, we have you covered. When you partner with us, you can complete your customers' landscapes with matching gates, pergolas, arbors and other accessories as well.
Professionalism and Practicality
A good fence wholesale fence supplier is more than just a source of materials, they are an integral part of your operation. Quality customer support can make a world of difference, especially when you encounter specialty requests, fast approaching deadlines and other situations that require professional insight and timely response.
Reliable shipping is also crucial for keeping your projects on schedule. Check the delivery policies of your prospective wholesale fence supplier, and make sure they align with your workflow. At Colonial Fence, we deliver fence materials fast to businesses and jobsites across the country. When you partner with our team you can expect to receive what you need, when you need it, to get the job done.
Your Blueprint for Success
Choosing the right wholesale fence supplier is a decision that will significantly impact your business. By focusing on quality, range of products, customization capabilities and customer support, you can find a supplier that aligns with your needs and helps you deliver the best product and experience possible for your customers.
At Colonial Fence, we pride ourselves on our commitment to quality, innovation and customer satisfaction. We invite you to visit our state-of-the-art 18,000 sq. ft. facility in Norfolk, Massachusetts and browse our digital brochure to inspect our craftsmanship for yourself. Let's build something great together.
For a free consultation, reach out to our team using the form here on our website or give us a call at 1-800-696-8934.